Your Vision. Our Passion.
Book Your Exam Today
Providing Eye Care Solutions For You & Your Whole Family, To Keep Life In Focus Today, Tomorrow And Beyond.
CLICK HERE FOR BETTER VISION
Providing Fullerton Eye Care Solutions
For You & Your Family
Today's Advanced Care. Yesterday's Personal Attention
You would be lost without your eyes. Literally.

But often you don't address eye issues until it's too late. Your kids struggle in school. You suffer headaches at work.

At Allred Family Eye Care, we will help your entire family maintain optimal eye health and get the right prescription lenses, so you can see clearly and enjoy life to its fullest.

​Come see our 5-star team today to start seeing your world more clearly.
Never again struggle to read the menu at the restaurant, signs on the interstate or that math problem on the board at school.
Solving your eye care & vision problems is more than just eye exams and contact prescriptions. We believe in facilitating Fullerton with complete ocular wellness solutions for the entire family.
At Allred Family Eye Care, we care for the entire visual system to help you see, function, and look your best! Whether you're looking for a routine eye exam (or an eye exam for your kids), vision therapy for you or your children, management of an eye disease (such as glaucoma or diabetic retinopathy), or a new pair of fashionable frames, please visit us - we're here to help!
Vision Care For Your Entire Family
We Are Nationwide Leaders In Vision Therapy
Ocular Disease And Low Vision Experts
Fantastic Eyewear In Nearly Any Shape & Style
Come See Us. Schedule Your Appointment
See What Our Patients Are Saying…
Because Our Patients Are Top Priority

Laura B.
Dr. Allred is an awesome professional! He takes the time to explain everything that he is doing and why he is doing it. He has so much compassion for his patients. His staff is equally as great and informative too! I recommend him and his office to anyone seeking a an eye doctor.

Colie & Matt S.
I went to Troy for a second opinion and was very glad I did. He accommodated my husband and my strange situation without any problem. Troy is very personable and knowledgeable

Curt S.
I've been seeing Dr. Allred for several years. They are a group of friendly professionals, provide excellent results and the cost is always quite reasonable. I recommend them highly.
"How To Avoid The FRUSTRATION Of Not Being Able To Read Menus, Text Messages And More"
Do you want to have better vision? Are you tired of the inconvenience that bad eyesight brings?
Every minute you wait to get your eye exam is another minute your vision could worsen.

We provide eye care solutions for you so you can quickly and easily have better vision, prevent eye diseases, and look stylish!
Have You Noticed Changes In Your Vision That Concern You?
Have you discovered that reading isn't as pleasurable as it used to be? Maybe you're not seeing those road signs quite as clearly anymore. Stay on top of any changes in your vision with an annual comprehensive eye exam.

At Allred Family Eye Care, your vision truly is our passion. Providing solutions to your vision problems and helping you to maintain ocular health is our top priority. Of course, we use the most advanced diagnostic technology to perform comprehensive exams. We'll adjust your prescription and screen for early onset signs of more serious issues.

It's our pleasure to help you schedule a yearly exam for your whole family to keep everyone seeing clearly!
"I can see fine. So I don't need to go to the eye doctor."
It's not true. Changes to your vision start small and they happen so gradually that you probably won't notice. Plus, annual eye exams can identify other issues with your vision and help discover emerging diseases or conditions before they do extensive damage. See your optometrist every year, regardless of how well you think you can see.


"Wearing your sister's glasses will ruin your eyes…"
This is also not true...but that doesn't mean you should do it. Wearing the wrong prescription will give you a headache and possibly make you dizzy. So we don't recommend it. But it won't do any permanent damage to your eyes.


"Back up! You're too close to the TV. You're going to hurt your eyes. "
This is another myth that moms have been spreading for years, but there's no evidence to support it. Watching TV will make your eyes tired, though. So take a break once in a while. Maybe go for a walk. Your eyes will thank you.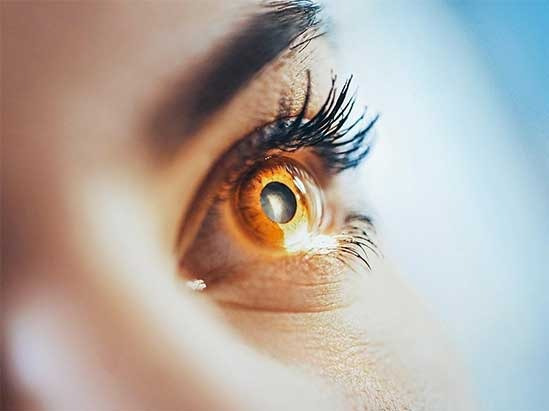 It's 20/20! Time To See Better!
20% off exam and 20% off
complete pair of glasses
Seeing Us A Minimum Of
Once A Year Can Prevent
You From Going Blind
Eye Disease & Cataracts
Being diagnosed with a glaucoma, macular degeneration, diabetic eye disease or cataracts can be devastating and life-changing.

We will customize an eye care treatment plan for you to maintain your vision as strong as possible. To do so, it's important that we identify them in the early stages, before they've done permanent damage.

So be sure to get an eye exam every year, so we can catch them early and start you on a treatment plan.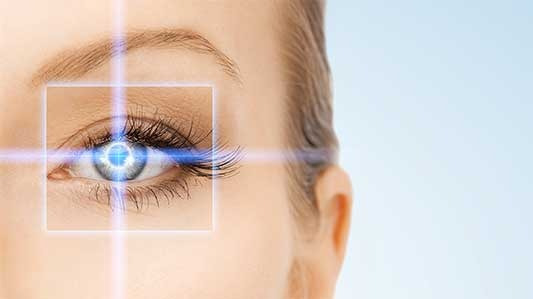 Glasses & Contact Lenses:
The wrong prescription lenses can cause all sorts of issues, including painful headaches and dry eyes.

Your prescription needs can change before you realize it...so don't wait for your eyes to tell you that you have a problem.

Our experienced team will make sure your prescription is right. We have a huge selection of fashionable glasses and frames to choose from and a wide range of contact lens options. Find the perfect fit for your eyes.
Schedule Your Eye Exam Now: Allred Family Eye Care
Our Services Provide Solutions
To Your Eye Care Needs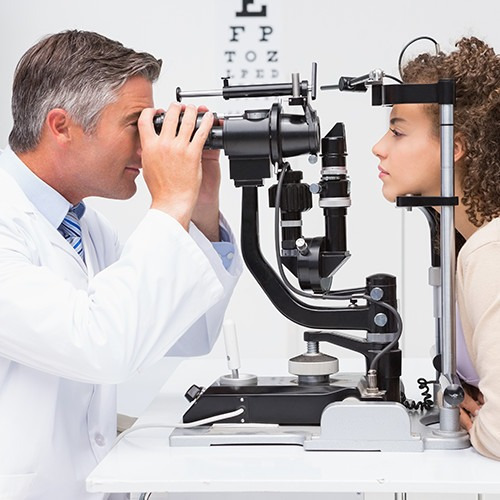 Adult Eye Exam
Annual eye exams are a must for every family member. Allowing you to correct vision issues and catch serious conditions before they develop.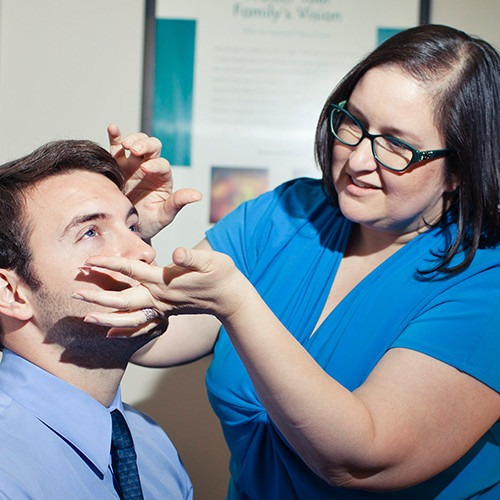 Contact Lense
Need new contacts? Looking to switch from glasses? We'll get you the right prescription and the right fit for vision and comfort.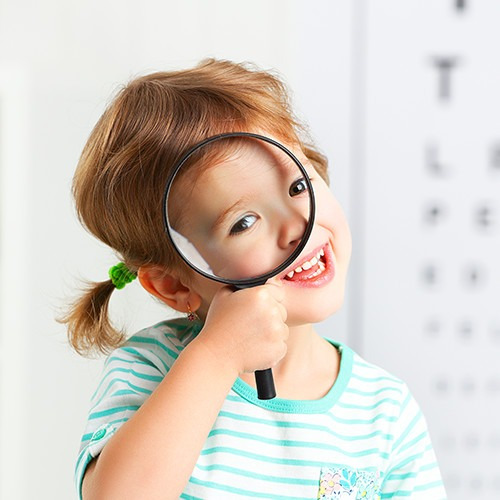 Children's Eye Care
Did you know that 25% of school-age children need some level of vision correction? For a child going to school, having proper vision is a must.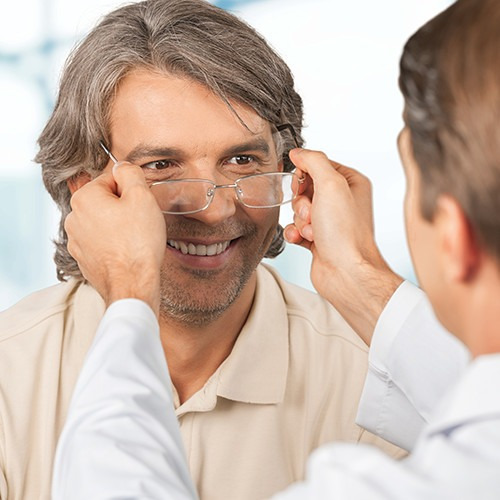 Senior Eye Exam
As we age we need to be more aware of certain changes in our bodies: we can't move as quickly as we used to, and we can't see as well, either.
Visit Us And

See Better!
Easy To Find & Convenient Hours
CONVENIENT HOURS:
Monday 8:00 AM-5:00 PM
Tuesday 10:00 AM-7:00 PM
Wednesday 8:00 AM-5:00 PM
Thursday 7:00 AM-4:00 PM
Friday 8:00 AM-5:00 PM