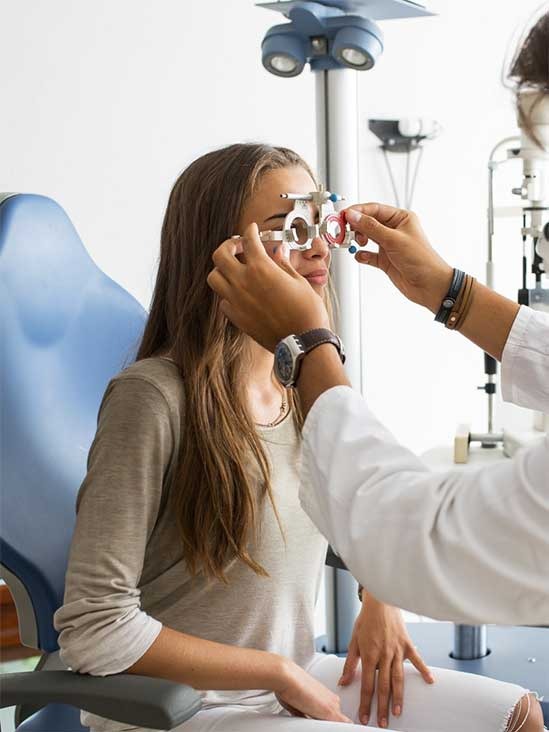 Case Study:

Struggling At School
Eighth grade is a tough time for kids, so Melanie's parents didn't think too much of it when her grades started to suffer. They were concerned, of course, so they got her a tutor for algebra and started monitoring her homework more carefully. But nothing really changed.

It wasn't until she came in for an eye exam that everybody realized what was really going on.

Melanie knew she was having some problems seeing the board at school. She was afraid that she'd have to wear glasses, so she didn't tell anybody.

Melanie had developed myopia (short-sightedness) and needed corrective lenses. Since she was embarrassed to wear glasses, her parents got her contacts instead.

After getting contacts, things have gotten much easier for Melanie. Her grades have started to improve and the contacts let her see clearly without impacting her appearance.