Providing Superior & Comprehensive Eye Exams in Fullerton


When It Comes to Eye Care, Prevention is the Best Medicine
Eye exams are an important part of your overall health care and should be scheduled annually.

Many eye diseases and conditions, including serious vision-threatening diseases like glaucoma and macular degeneration, often start developing without noticeable symptoms. For many people, by the time enough damage to their vision has occurred to notice, it is already too late- vision that is lost is generally lost forever.
We take your eye health seriously, which is why we've made big investments in the latest diagnostic and imaging technology available today. Our use of advanced equipment allows us to see your eyes clearer, faster, and in minimally-invasive ways


Eye Exams Designed for You & Your Family
Modern technology, traditional care
Eye exams for your entire family
Fast, accurate, non-invasive
Update your corrective lens prescription
What to Expect During Your Eye Exam
Our eye exams are designed to provide a comprehensive assessment of your ocular health. In addition to screening for vision problems and developing eye diseases, our eye exams will also identify deficiencies in color vision as well as changes in other areas of your health (Did you know that Optometrists regularly discover signs of diabetes or strokes before other medical professionals?).
The exam is broken down into two sections: the vision evaluation and the eye health examination with the Optometrist.
Performed by the Optometrist and an Optometric Assistant, the comprehensive battery of optometric tests gives the doctor important information about your day to day visual function to make sure that you are not only seeing clearly at all ranges, but also comfortably. Many causes of eyestrain, visual fatigue, headaches, poor reading skills, computer strain, or double vision are detected and treated in this phase of the examination.
Refraction assessment – If corrective lenses are needed, we will refine your prescription.
Eye muscle assessment – We utilize several methods to assess your eye teaming muscles and look for abnormal movements.
Eye focusing assessment – The focusing tests are tailored specifically to changing abilities of different age groups.
Visual field test – This test assesses the size and quality of your peripheral vision.
Performed by one of our Optometrists, these tests go in-depth to look for eye diseases and other signs of a change in your ocular health, or systemic health.
Complete health history – Assessing your complete ocular wellness requires that we understand your overall systemic health also.
Optomap Retinal imaging – A sophisticated camera is used to take high-resolution photos of your eye.
Slit lamp exam – Using an intense light source and a specialized magnifying lens, we look at your iris, cornea, and parts of your retina.
Tonometry – This test measures your eye pressure (an indicator in several eye diseases, including glaucoma).
Direct retinal exam – A variety of specialized tools are used to look at the inside of your eyes, at your retina, blood vessels, and optic nerve.
Fast, Accurate, Non-Invasive Eye Exams for Kids. Find Us in Fullerton.
Helping Kids Learn & Play With Excellent Vision

Did you know that 25% of school-age children need some level of vision correction? For a child going to school, having proper vision is a must.
At Allred Family Eye Care, we know that kids have special needs when it comes to their eye care. Their bodies are changing rapidly as they grow up (eyes included), and it's important to check their eyes regularly. The American Optometric Association (AOA) recommends kids have eye exams every one to two years depending upon their needs.
Helping Your Child See Better Through Vision Therapy
Vision therapy is a powerful, non-surgical process that strengthens and improves visual function. It develops efficient eye focusing and eye tracking, proper eye alignment and eye teaming, eye/hand coordination, and faster visual processing or visual perception.


Eye Exams That Are Perfect For Kids
Growing eyes require a more careful assessment. Our extra-thorough eye exams give us a clear picture on your child's eye health and overall vision quality.
Getting kids interested in their eyes is very rewarding for us. We try to educate and get kids excited about their eyes and the cool things that they do.
Accurate corrective lens prescriptions
If your child needs corrective lenses (eyeglasses or contact lenses), it's important to have an accurate and current prescription. Babies and infants, toddlers and preschoolers, and school-age children should have an eye exam annually.
Advanced equipment like the Optomap lets us get more information about your child's eye health than previously possible. The equipment is also fun to look at and talk about- kids have compared our office to Tony Stark's lab (take THAT, Ironman).
Stylish, fun, durable eyewear for kids
We have a variety of styles for all age groups, including the latest styles from popular brands like Penguin Jr, Converse, Ray Ban, Disney, DB4K. See all our eyewear brands.
Annual Eye Exams Are Important for Seniors Over Age 65.
Book Yours Today.
Visit Us in Fullerton for Comprehensive Eye Care

As we age we need to be more aware of certain changes in our bodies: we can't move as quickly as we used to, and we can't see as well, either.
Changes happen in our eyes continuously, slowly and subtly influencing the way we see and perceive the world. Progressive disorders, such as presbyopia, develop despite otherwise perfect health. Serious eye diseases, such as age-related macular degeneration, are also more prominent the older we are.
We Take Your Eye Health Seriously
When we examine your eyes, we go into appropriate detail to ensure that we are catching any changes to your vision early. The earlier we detect developing eye diseases, the better equipped we are to manage those changes. Please request an appointment to see an Optometrist.


Eye Exams Designed for Seniors
Fast, non-invasive and pain free
Updated and accurate corrective lens prescriptions
Modern technology, traditional care
Great Contact Lens Comfort Starts With an Excellent Fit.
Visit Us in Fullerton.
Helping You Find Your Ideal Contacts
For millions of people all over America, contact lenses are the perfect solution to their vision problems. Whether you have myopia, hyperopia, or astigmatism, contact lenses can provide comfortable and hassle-free vision correction.
Compared to eyeglasses, contact lenses are superior in several ways. Because they fit directly over the eye's lens, they offer superior peripheral vision acuity; also a benefit of their placement, they do not fog over on cold days or in humid places.
Considering Contact Lenses for the First Time? Let Us Help!
As contact lens experts, we will ensure you experience an enjoyable and comfortable transition from glasses. Even if you are nervous or hesitant, we will work with you step by step to provide you contact lenses that fit comfortably and provide maximum visual benefit. Request an appointment to get fitted for contacts!
Advanced technology provides accurate measurements
Trial pairs help you find the best fit
Many different types and sizes of contact lens available
Fast, accurate contact lens exams
Our Services Provide Solutions
To Your Eye Care Needs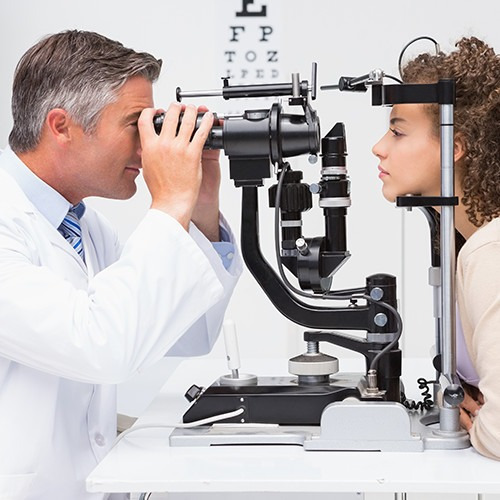 Adult Eye Exam
Annual eye exams are a must for every family member. Allowing you to correct vision issues and catch serious conditions before they develop.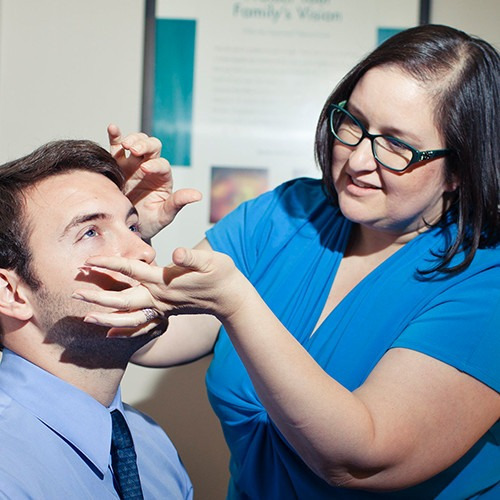 Contact Lense
Need new contacts? Looking to switch from glasses? We'll get you the right prescription and the right fit for vision and comfort.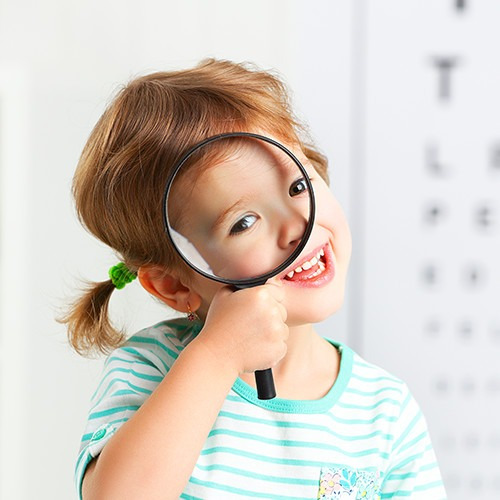 Children's Eye Care
Did you know that 25% of school-age children need some level of vision correction? For a child going to school, having proper vision is a must.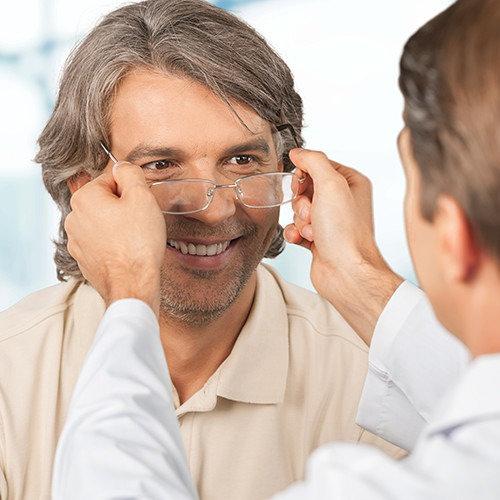 Senior Eye Exam
As we age we need to be more aware of certain changes in our bodies: we can't move as quickly as we used to, and we can't see as well, either.
Visit Us And

See Better!
Easy To Find & Convenient Hours
CONVENIENT HOURS:
Monday 8:00AM-5PM
Tuesday 10:00AM-7PM
Wednesday 8:00AM-5PM
Thursday 7:00AM-4PM
Friday 8:0AM-5PM
Closed Christmas Day & New Years Day